Welcome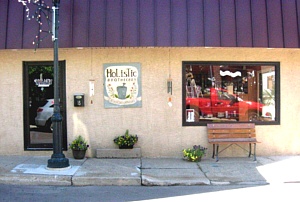 At Holistic Apothecary we offer a broad range of services and products to enhance your health and whole lifestyle wellness.
Nature's Sunshine Products is one of the companies that we carry in our store and on the web. They have been in business for 39 years. Gene and Christine Hughes who began this wonderful company by encapsulating Capsicum on their kitchen table and from there grew to the incredible company they are today. Helping millions of people meet their wellness goals.
They are a leader in the natural health industry and offer educational information second to none. They have an incredible line of single herbs and nutrients and an extensive line of synergistic combinations that include exclusive combinations from Chinese herbalists. To be the best they work with world renowned doctors such as Dr. Gordon Pederson, Dr. Daniel Amen and Dr. Gerry McLaughlin that assist with their expertise in formulating many of these nutritionals and oversee the scientific research.
Please feel free to contact us if you have any further questions.
Product List